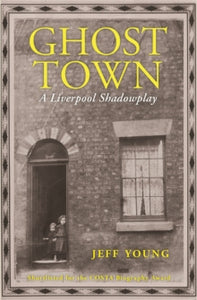 Liverpool is a city of ghosts. Through the centuries, millions have lived here or come to find a new life, and found safe harbour. More than any other city in Britain its history resonates in the buildings, landscapes and stories that have seeped into the lives of its inhabitants.

In Ghost Town, Jeff Young takes us on a journey through the Liverpool of his childhood - down back alleys and through arcades, into vanished tenements and oyster bars, strip tease pubs and theatres. We watch as he turns from schoolboy truant into an artist obsessed with Kafka, Terence Davies and The Fall. Along the way he conjures ghosts and puts hexes on the developers who've ruined the city of his dreams.

Layering memoir, history, photography and more this is a highly original approach to this great city.
Author: Jeff Young
Publisher: Little Toller
Format: Paperback
Pages: 
ISBN: 9781908213921
Publication Date: October 2021