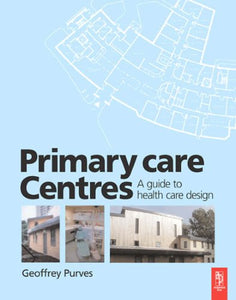 Primary Care Centres explores the process of planning and designing buildings for frontline medical practice. Taking as a starting point the concept that good design contributes directly to healthy living, the book shows beneficial effects that a good design brief can bring to the staff, patients and visitors of health care facilities. It outlines principles for designs that are both practical and useful.
International case studies of healthcare facilities in the UK, US, Japan and South Africa provide technical detail and give best practice examples of well-designed healthy living centres, with an emphasis on building performance and catering for the latest government policy developments.
This new edition provides trusted guidance on investing in effective architecture for architects and project managers involved in the design of healthcare facilities.
Dr Geoffrey Purves is Chairman of Purves Ash LLP, a firm of Architects in Newcastle upon Tyne. He has held a range of professional appointments with the Royal Institute of British Architects and is an Honorary Research Associate at Durham University.
Author: Geoffrey Purves
Publisher: Routledge
Format: Paperback
Pages: 216
ISBN: 9780750666961
Publication Date: October 2008