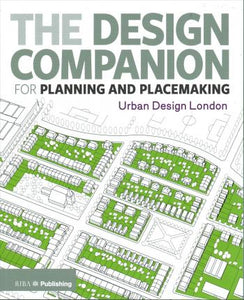 This book is an essential primer to help those involved in the
planning process secure higher standards of urban design and the delivery of
better places. The UK Government's policy for design in the planning system is
contained in the National Planning Policy Framework, with expanded guidance
being provided in the Planning Practice Guidance (PPG). This book supports and
extends the PPG by providing explanations and examples of design guidance with
a range of advice and illustrated examples that are structured, accessible and
reproducible.

Written by a team of experts overseen by Urban Design London, together, the
contributions combine knowledge and expertise to showcase an established,
common and practical approach to delivering better urban spaces, not just in
London but throughout the UK.

Author: Transport for London and Urban Design London
Publisher: RIBA Publishing
Format: Paperback
Pages: 192
ISBN: 9781859467480
Publication Date: October 2017