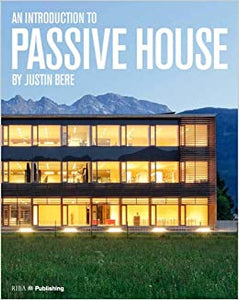 Throughout the world, Passive House is now recognised as the best method to create comfortable, healthy, low energy buildings and it is a key component of the 21st century's green economic revolution.
Written by one of the UK's leading passive house architects, this book contains essays that reveal the technical and creative secrets of Passive House design, as well as containing case studies of some of the world's best examples of beautiful, technically excellent buildings that still feel great even when the power supply is turned down to almost nothing.
Whether you are an architect, client, student or construction professional, this book is an enlightening introduction to Passive House and a valuable source of inspiration.
Author: Justin Bere
Publisher: RIBA Publishing 
Format: Paperback
Pages: 112
ISBN: 9781859464939
Publication Date: December 2013