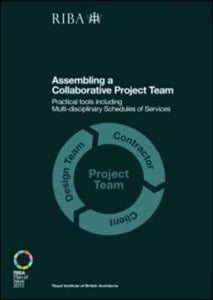 Contemporary construction practice presents a shift in emphasis from thinking about the design team in isolation, to considering the project team as a collaborative whole: client, design team, and contractor.
This approach requires greater consideration of how the project team is procured and assembled - and Assembling a Collaborative Project Team provides a range of in-depth and invaluable methods for ensuring that this essential task is carried out effectively. It will bring a range of benefits to any project - from facilitating BIM-ready teams, to better construction programming, and reducing risk through ensuring a watertight contractual framework. Many of the methods presented here are likely to become ingrained in the way all projects are coordinated.
It shows that the best way of assembling a collaborative team is by establishing the team at the outset in manner that ensures that each party is fully aware of what they need to do and when, and by agreeing how this will be achieved.
Author: Dale Sinclair
Publisher: Taylor and Francis
Imprint: RIBA Publishing
Format: Paperback
Pages: 134
ISBN: 9781859464977
Publication Date: October 2013