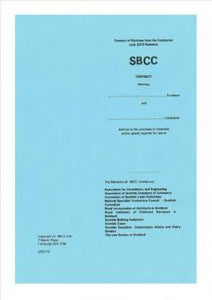 This is the current version of this contract.
SBCC produces building contracts and guides designed to meet the needs of the construction industry in Scotland. They are based on JCT contracts but compliant with Scottish law and practice.
* Please note this contract is now print on demand only from the publisher SBCC so may have a slightly longer delivery time and differ in look from the contract.
Publisher: SBCC

Format: Paperback

ISBN: X58805
SBCC Code: SBC381

Publication Date: 2010