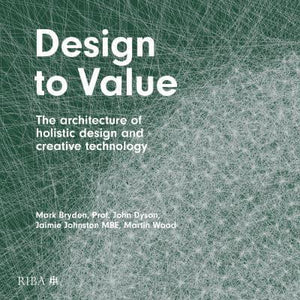 What opportunities does Design to Value afford the built environment?

Design to Value is a commitment to process above all else. Well understood and applied in the manufacturing industries, its potential is only now starting to be realised in architecture, engineering and construction. It challenges designers to lead the way in creating more innovative and stakeholder-centric analyses, workflows, construction techniques and products.
Through architectural thinking, value in the built environment can be maximised. Seeking to create deep and lasting impacts on industry, society and the planet, Design to Value rejects architecture's current professional services model. The design and delivery stages of traditional procurement routes are not sustainable, and Design to Value outlines a new path for informed design processes.
Bryden Wood, leading international expert in Modern Methods of Construction (MMC) and the Platform approach to Design for Manufacture and Assembly (P-DfMA), has spent the last fifteen years developing Design to Value as part of a new framework for the future of the design and construction industry. In this essential book, the practice challenges architects and the wider industry to think differently about how value is generated, enhanced and retained in the built realm, providing a method that will improve outcomes for architects, clients, industries and society. Architects must bend and break habitual processes to build better systems, better buildings and better futures.
Features:
Over 125 images, including photographs, sketches and diagrams
Over 20 international case studies, including those from Canada, France, India, Italy, Japan, Saudi Arabia and USA
Projects from leading practices, such as Atelier Bow-Wow, BIG, David Miller Architects, Kieran Timberlake and Lacaton & Vassal, as well as Bryden Wood. 

Author: Mark Bryden, John Dyson, Jaimie Johnston, Martin Wood
Publisher: RIBA Publishing
Format: Hardback

Pages: 216
ISBN: 9781914124006

Publication Date: October 2022