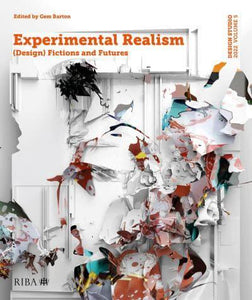 The experimental provides architects with a vital means to test ideas and the untried.
Like authors and artists, architects harness the power of fiction to explore alternative models of society and push the boundaries of the possible. Though these imaginings can be influential aesthetically, like the prisons of Piranesi or the cities of Lebbeus Woods, they remain largely confined to paper or the screen - unbuilt.
By injecting the experimental with a new realism, however, speculative design has the potential to advance new inclusive, equitable and desirable futures.
Showcasing cutting-edge insight, this Design Studio volume advocates the inclusion of the visionary in the architectural design process. It explores the real-world application of near-future fantastical storytelling and the power of imaginative literacy.
Articles cover subjects such as plausible impossibilities, other worlds, terraforming, activism, democratising design, future innovations and education, to name but a few.
Departing from unrealistic utopian or dystopian visions, they empower plural design reactions in response to real-life scenarios.
What impacts might a generational wave of ethical non-monogamy have on the way we use space and the future design of our built environment? Or the introduction of a universal basic income? Or the ready availability of lab grown meat?
Thinking, imagining, designing, storytelling … these are political acts.
How will you use your vote?
Features: Phil Balagtas, Nicolay Boyadjiev, Benjamin H. Bratton, Dana Barale Burdman, Tom Greenall, Anab Jain, Nicola Koller, Matteo Mastrandrea, César Reyes Nájera, Kathy Nothstine, Ethel Baraona Pohl, Anna Pompermaier, Ayesha Silburn, Phoebe Walton, Matt Ward and Liam Young.

Author: Gem Barton (editor)
Publisher: RIBA Publishing
Format: Paperback

Pages: 144
ISBN: 9781914124099

Publication Date: June 2022