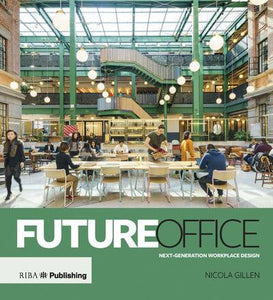 The office is dead. Long live the office. Despite decades of predictions that the office is on the verge of extinction, it is surviving and thriving. Of course things are changing. And changing fast. Digital technologies are transforming not only the work we do, but also the ways our workplaces are designed, built and operated. Automation and AI mean that some jobs will no longer exist whilst others will be created.
But the very essence of the workplace - human interaction and collaboration, remains as necessary as ever. In fact, it is the human focus that is driving this new age, with four generations now in the workplace together for the first time.
Taking an interdisciplinary approach, this book discusses the impacts of these changes on the future of work and workplace. The latest technologies are also explored from voice and digital twins, to new materials such as graphene and battery-powered buildings.
The book looks at what this means for the design process, the role of the architect and physical place itself in the future, and provides a practical guide to help architects, designers, developers, clients and occupiers create office spaces that promote wellbeing, innovation and growth.
Author: Nicola Gillen
Publisher: RIBA Publishing
Format: Hardback
Pages: 188
ISBN: 9781859468456
Publication date: April 2019