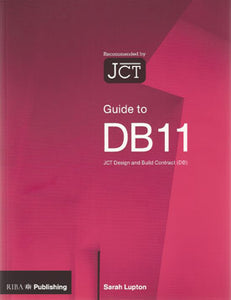 Sarah Lupton's best-selling Guides to the JCT Building Contracts are fully revised for JCT 2011, to provide the most up-to-date authoritative working aids to the operation and administration of the main JCT Contracts 2011.
Each book provides a comprehensive analysis of the respective form in light of today's legal and practice landscape, pointing out all the recent developments an changes to each contract and providing illuminating and up-to-date cases as valuable lessons to the unwary.
Each contract's provisions, procedures and supplementary conditions are organised into the key practical topics - such as 'documents', 'programme', 'payment', and 'insurance' - providing the hard-pressed practitioner with a comprehensive and concise reference guide for specific guidance during the course of the job.
The guides assume only general knowledge of JCT Contracts and so can be used by both the architect and construction students on the threshold of undertaking their professional examinations. They also serve as an invaluable desktop reference guide for the busy contract administrator.
Author: Sarah Lupton
Publisher: RIBA Publishing 
Format: Paperback
Pages: TBC
ISBN: 9781859463918
Publication Date: October 2011