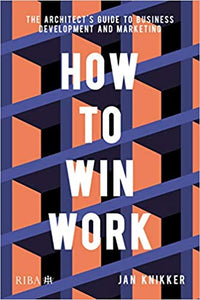 You are a great designer, but no-one knows. Now what?
This indispensable book, written by one of the most influential marketers in architecture, will demystify Public Relations and marketing for all architects, whether in large practices or practicing as sole practitioners.
It bridges the distance between architects and marketing by giving practical tips, best practice and anecdotes from an author with 20 years' experience in architecture marketing. It explains all aspects of PR and Business Development for architects: for example, how to write a good press release; how to make a fee proposal; how to prepare for a pitch. It gives examples of how others do it well, and the pitfalls to avoid. In addition, it discusses more general aspects which are linked to PR and BD, such as being a good employer, ethics for architects and the challenges when working abroad.
Featuring vital insights from a wide variety of architects, from multinational practices to small offices, this book is an essential companion to any architectural office.
Author: Jan Knikker
Publisher: RIBA Publishing
Format: Paperback
Pages: 216
ISBN: 9781859469323
Publication Date: March 2021