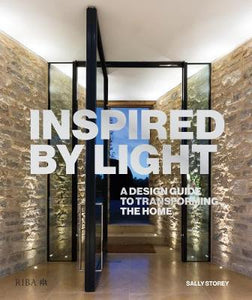 A lighting revolution is underway. With new tools and technologies at our disposal, never before have there been so many ways to realise the transformative effects of light. However, without the right guidance it's easy (and costly) to make mistakes, limiting the functionality, mood, aesthetics and flow of your home.

By combining practical insight and visual flair, Inspired by Light delivers up-to-date information on the latest and emerging lighting technologies in a single volume. Lighting solutions and schemes are showcased in a variety of settings, from a traditional terraced house to a contemporary villa, and beyond. As well as outlining the key principles and practices of successful lighting, the book draws on global examples to demonstrate lighting challenges and solutions - from front door to swimming pool - with case studies of entire homes to show how lighting effects can come together in a single project.
Lavishly illustrated throughout, stunning photography is underpinned by lighting plans, sections and details. This book will appeal to the visual language of the architect, interior designer and lighting designer, and to anyone who wants to harness the powers of light to transform their space.
Author: Sally Storey
Publisher: RIBA Publishing
Format: Hardback
Pages: 224
ISBN: 9781859469057 
Publication Date: October 2021