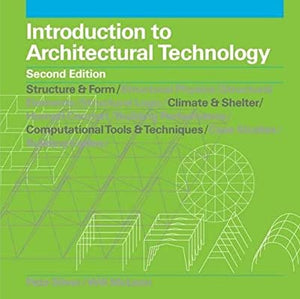 Understanding the relationship between design and technology is critical to the understanding of architecture. This book clearly explains the core aspects of architectural technology: structural physics, structural elements and forms, heating, lighting, environmental control and computer modelling.

Hundreds of photographs, diagrams and screengrabs demonstrate common architectural forms and construction techniques.

Historical and contemporary examples chart significant moments in architectural engineering and the development of materials science

Includes an examination of computer-aided design (CAD) and the use of building information management (BIM) technology for predicting and analyzing the behaviour of buildings.

Written by two experienced teachers, this essential introduction to architecture will help students to integrate their design thinking with the appropriate structural and environmental solutions.

Author: William McLean, Peter Silver, Dason Whitsett 
Publisher: Laurence King Publishing
Format: Paperback
Pages: 208
ISBN: 9781780672946
Publication Date: October 2013