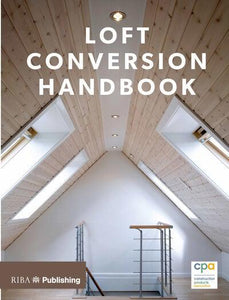 This book is an easy-to-use handbook, providing architects and builders with up-to-date guidance on managing loft conversions and ensuring they achieve compliance with the Building Regulations.
It brings together solutions offered in the Approved Documents and third tier guidance, such as industry literature, in one concise and fully illustrated guide. Starting with chapters on the existing structure, the guide is then divided into chapters on the main considerations for a loft conversion, covering topics such as fire safety, windows and doors, and insulation. 
This is an essential read for anyone looking for a guide which simplifies the building regulations process and offers solutions, where applicable, to achieve minimum, good practice and advanced construction standards.
Author: Construction Products Association
Publisher: RIBA Publishing
Format: Paperback
Pages: 176
ISBN: 9781859467190
Publication Date: March 2018