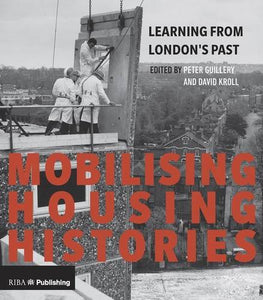 The problem of creating affordable, adequate housing for a growing population is not a new one. This book, aimed at anyone with a professional or personal interest in improving housing provision everywhere, aims to inspire by offering in-depth studies of London's housing past and seeks to provide sustainable solutions for the future by linking to wider contemporary historical and social contexts.
This book will influence today s housing debates through showcasing lessons from the past and highlights examples that inform the present. The buildings assessed in these case studies will be measured in terms of their longevity, sustained popularity, livability, average densities and productivity.
The research and case studies from the book provide an invaluable resource for academics of architecture, urban design, sociology, history and geography as well as professionals, policy makers and journalists.
Author: Peter Guillery and David Kroll 
Publisher: RIBA Publishing
Format: Paperback
Pages: 320
ISBN: 9781859466315
Publication Date: April 2017