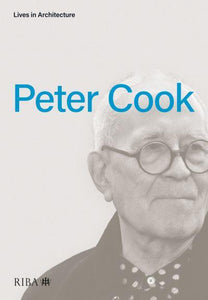 Peter Cook has been a pivotal figure within the architecture world for over half a century. He first came to international renown in the 1960s as a founder of the radical, experimental group Archigram, winners of the 2002 RIBA Royal Gold Medal. He is also former Director of the Institute of Contemporary Arts (ICA), London, and Emeritus Professor and former Chair of the Bartlett School of Architecture (University College London).
Suffused with Peter's infectious energy, enthusiasm and charm, this intriguing memoir explores major themes in architecture through the lens of his life and work. Taking the reader on a journey through his colourful and wide-ranging career, it touches on his early years and architectural education, his relationships with key figures within the architecture community and his work teaching and lecturing internationally. It also provides an inside account of his leadership of the Bartlett, for which he is frequently credited as a central figure in rescuing the reputation of a once-ailing, now world-famous, school of architecture.
Featuring full-colour images of his most famous drawings, including Archigram's 'Plug-in City', and built works, such as the Kunsthaus Graz in Austria and the Vienna Economics and Business University's Department of Law and Central Administration Buildings, this book is a window into the life of one of architecture's most celebrated rebels.
Author: Peter Cook
Publisher: RIBA Publishing
Format: Paperback
Pages: 176
ISBN: 9781859469422
Publication Date: September 2021