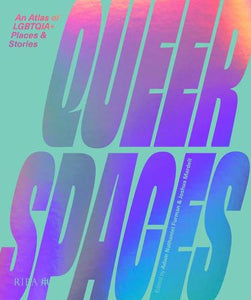 Recommended to Students of Architecture
An independent bookshop in Glasgow. An ice cream parlour in Havana, where strawberry is the queerest choice. A cathedral in ruins in Managua, occupied by the underground LGBTQIA+ community.
Queer people have always found ways to exist and be together, and there will always be a need for queer spaces. In this lavishly illustrated volume, Adam Nathaniel Furman and Joshua Mardell have gathered together a community of contributors to share stories of spaces that range from the educational to the institutional to the re-appropriated, and many more besides.
With historic, contemporary and speculative examples from around the world, Queer Spaces recognises LGBTQIA+ life past and present as strong, vibrant, vigorous, and worthy of its own place in history. Looking forward, it suggests visions of what form these spaces may take in the future to continue uplifting queer lives.
Author: Adam Nathaniel Furman, Joshua Mardell (editors)
Publisher: RIBA Publishing
Format: Hardback
Pages: 240
ISBN: 9781914124211
Publication Date: March 2022