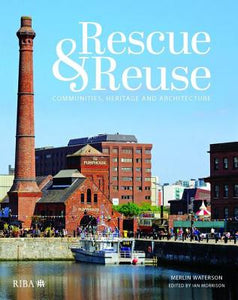 Historic buildings and places play an essential role in the everyday lives of the people of the UK, their cultural identity and the economy. They can inspire creativity and enterprise, bring communities together, and make people happier about where they live. This book explores how historic buildings across the UK have been brought back to life through the technical and enabling skills, creativity and sensitivity of architects. Exemplar projects explored through richly illustrated case studies demonstrate the value to society of re-using historic buildings, and will inspire a new generation of architects to get involved with community heritage projects at a time of great opportunity. Drawing on interviews with architects and their community clients, this book explores the challenges that they face, how they are overcome, and the benefits that follow.
Exemplar projects across the UK demonstrate what can be achieved through the creative use of heritage architecture, and provide inspiration for those interested in
taking over the ownership of a historic building or adapting one for new uses
Shows how complex projects can benefit from collaboration between communities, statutory bodies and architects. Celebrates the creativity of architects, their ability to add value, and the role they can play in shaping both our built environment and cultural identity. Puts forward a powerful argument for the benefits to society of re-using historic buildings.
Author: Merlin Waterson, Edited by Ian Morrison
Publisher: RIBA Publishing
Format: Hardback
Pages: 176
ISBN: 9781859467787
Publication Date: May 2019