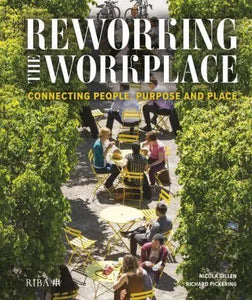 The office has changed forever.


Emerging from the pandemic, the workplace has undergone its greatest disruption since the dawn of the service economy. Covid has rewritten the rule book about how, when, where and even why we work. How can investors, developers, designers, operators and users of office buildings navigate this new climate of uncertainty to create successful places to work in the future?


Reworking the Workplace
delves into this changing landscape. Divided into three sections - People, Purpose and Place - it identifies the emerging trends in the reworking of work culture and offers insights into innovations and ideas that will inform the workplace of tomorrow. In doing so, it recognises the enduring importance of physical place for meaningful human connection and explores how this must be refocussed in an increasingly virtual world.
Featuring over 50 international case studies, including Amazon Fresh, Brent Cross Town London, Capita Springs Singapore, Carrefour, Diageo, Disney, King's College London, Mission Rock San Francisco, Salesforce, Virgin Money and WeWork
Tackles topical workplace themes: hybrid working, wellbeing, ESG, operationalising working experience, value of place, experience destinations, physical/virtual interface and future cities
Combines essential design guidance with up-to-date workplace thinking throughout.
Author: Nicola Gillen & Richard Pickering
Publisher: RIBA Publishing

Format: Hardback

Pages: 192

ISBN: 9781914124969

Publication Date: June 2023