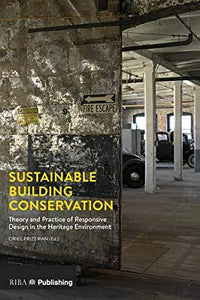 This book incorporates UK and international case studies and essays to identify the overlaps in the interests of energy and building conservation.

The relevance and adjustments of qualitative and quantitative frames of reference are introduced, alongside the various expertise of the contributors: architects, designers, conservation consultants and academics. The second part of the book showcases sustainable domestic and non-domestic heritage projects, translating the preceding research into information that practitioners can use in their everyday work.
The book will appeal to architecture students, newly qualified professionals and conservation architects and will enhance readers' ambitions, so that they feel equipped and inspired to work with old buildings sensitively, creatively and sustainably.
Author: Oriel Prizeman
Publisher: RIBA Publishing
Format: Paperback
Pages: 176
ISBN: 9781859465424
Publication Date: December 2015