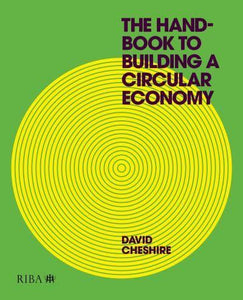 This book is a call to arms.
To avoid a climate catastrophe and achieve a regenerative built environment, the use of new materials and any excess waste in resources need to be cut out from the very beginning of the design process. This requires far-reaching change in established industry processes.
How might this begin? What are the key fundamentals you need to know? How can a more effective model be applied? This book, a much-updated second edition of the author's previous work Building Revolutions, answers all of your questions.
A must-have companion to helping create a more sustainable future, this book explains in simple and practical terms how the principles of a circular economy can be applied to the built environment, thereby reducing the resources required to construct, fit-out, maintain and refurbish buildings.
Case studies include:
The Forge, UK, by Landsec
The Bath School of Art, UK, by Grimshaw
Urban Mining and Recycling Experimental Unit, Switzerland, by Werner Sobek
NASA Sustainability Base, USA, by William McDonough + Partners
University of East Anglia Enterprise Centre, UK, by Architype
Park 20|20, The Netherlands, by William McDonough + Partners
Author: David Cheshire
Publisher: RIBA Publishing
Format: Paperback
Pages: 144
ISBN: 9781859469545
Publication Date: September 2021