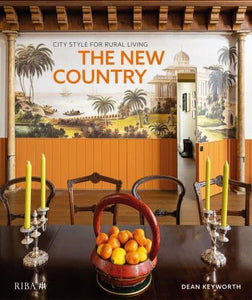 Your client has decided to move out of the city to a country property. But they want to create a stylish, urban home in their new rural idyll. As a designer, it can seem difficult to recreate a metropolitan style while working within the more confined parameters of the country. This book shows you how to create a sophisticated scheme while also understanding the practicalities of designing for rural living.
This practical and attractive design guide, including inspirational case studies, gives a fresh perspective on designing for country homes, explaining how to integrate contemporary style while engaging with current concerns such as how to design for sustainable building and wellbeing. Individual chapters cover various key rooms around the house with design ideas and practical tips to make them both comfortable and workable, as well as beautiful spaces.
The design element of this book explores materials and finishes as well as styling that stand up to country life, the importance of using local materials and crafts people where possible and being aware of the architecture of the house and how it fits with the rural context. Case studies from a variety of exciting interior designers illustrate how following practical guidelines need not result in an uninspiring interior, but can result in an eclectic, contemporary finish.

Author: Dean Keyworth
Publisher: RIBA Publishing
Format: Hardback

Pages: 192
ISBN: 9781914124891

Publication Date: January 2023